Home
>
Search
>
(ID:263364)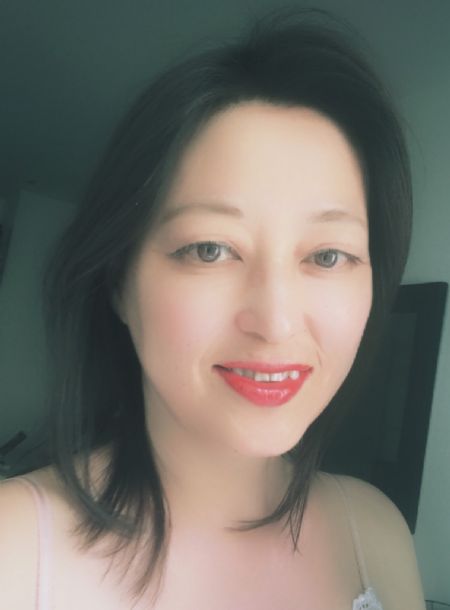 NANA
Model, Actor, Dancer, Singer, Extra
48 years old, Singapore
Commentator and MC

Guest speaker on "Yukio Mishima, Japanese writer, and Shinto, Japanese traditional religion" for BBC World Service programme.
MC for a talk event at Kagawa International Animation Festival in Kagawa, Japan. Reporter of the films "Harry Potter" series and "Skyfall" for Japan FM Network.
Commentator on TV program "Gre...
Show full description
Commentator and MC

Guest speaker on "Yukio Mishima, Japanese writer, and Shinto, Japanese traditional religion" for BBC World Service programme.
MC for a talk event at Kagawa International Animation Festival in Kagawa, Japan. Reporter of the films "Harry Potter" series and "Skyfall" for Japan FM Network.
Commentator on TV program "Gretel no Kamado" (Nippon Hoso Kyokai, NHK, Japan's national public broadcasting organisation): Episode "Bridget Jones' Mince Pies".
Lecturer at Special British Night at Vulcanize London, arcade shop of UK luxurious brands in Tokyo, with support of British Embassy Tokyo.

INTERESTS

Arts in general, dance, singing, books and travel.
Keen reader of BBC news, Times, Telegraph, Daily Mail etc.

MISCELLANEOUS

Part-time model during college years.
Multiple award winner in writing Japanese essays.
Winner at "Karaoke Show" of Edinburgh Fringe Festival 2004.
Trained as a burlesque (sexy heel dance) dancer for a year in Tokyo.
Author and co-author of several books in Japanese as well as London Sales Guide.

I have interviewed:

Alan Rickman, Alfonso Cuaron, Alfred Morina, Audrey Tatou, Ben Barnes, Ben Foster, Sir Ben Kingsley, Ben Stiller, Bill Knighy, Blue, Cam Gigandet, Chris Weitz, Christopher Lee, Clive Owen, Colin Farrell, Curtis 50 Cent Jackson, Daniel Craig, Dennis Quaid, Elijah Wood, Sir Elton John, Eva Green, Sir Ian Mckellen, Ioan Gruffudd, Jamie Oliver, Jamie Bell, Jean Reno, Keira Knightley, Kristin Scott Thomas, Leos Carax, Lyv Tyler, Martin Freeman, Michel Gondry, Neil Jordan, Nick Nolte, Rupert Friend, Sam Elliot, Takashi Miike, Takeshi Kitano, Sir Terence Conran, Tom Felton, Peter Jackson, Vera Farmiga, and Yukio Ninagawa
Hide full description
| | | |
| --- | --- | --- |
| Age : | | 48 years old |
| Height : | | 173 cm |
| Weight : | | 53 kilo |
| Eye color : | | Brown |
| Hair color : | | Brown |
| Shoe size : | | 40 Euro |
| Hair length : | | Medium |
| Hair type : | | Straight |
| Skin color : | | White |
| Ethnicity : | | Asian |
Modelling experience: A lot
Acting experience: Moderate
Singing experience: Moderate
Dancing experience: Moderate

Performed in theater
Participated in dancing shows
Danced in a group

Modelling jobs
Swimsuit/underwear model
Participation in singing group
Dancing for a singer/group
Singing/dancing in theater
Movie/TV - acting
Movie/TV - extra