Home
>
Search
>
(ID:326253)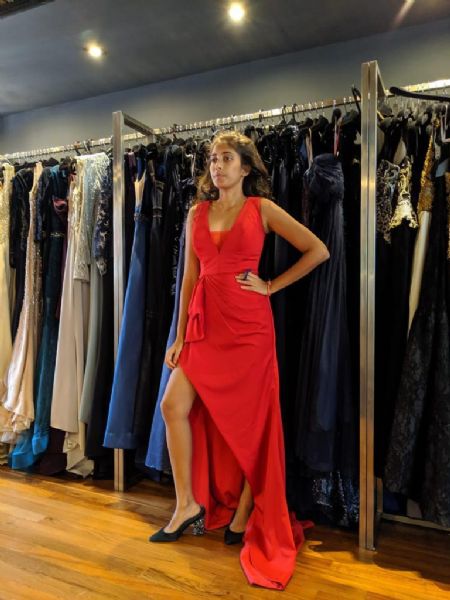 PAVITHRRA
Model, Actor, Dancer, Singer, Extra
35 years old, singapore, Singapore
Hi, I am Pavithrra, an aspiring model with professional experience in Indian and western dance forms as well as a trained classical singer.
I am an actor and have a growing social media following on TikTok (10K+ ) and YouTube (4K +), where i mainly post acting, dance and singing related content.
My sharp features, hazel eyes and very adaptable looks suits really well for bot...
Show full description
Hi, I am Pavithrra, an aspiring model with professional experience in Indian and western dance forms as well as a trained classical singer.
I am an actor and have a growing social media following on TikTok (10K+ ) and YouTube (4K +), where i mainly post acting, dance and singing related content.
My sharp features, hazel eyes and very adaptable looks suits really well for both modern as well as traditional shoots.
TikTok link: https://www.tiktok.com/@pavithrravimal
YouTube channel link: https://www.youtube.com/user/pavithrra1
Hide full description
| | | |
| --- | --- | --- |
| Age : | | 35 years old |
| Height : | | 165 cm |
| Weight : | | 52 kilo |
| Eye color : | | Hazel |
| Hair color : | | Brown |
| Shoe size : | | 6 Euro |
| Chest : | | 34 cm |
| Waist : | | 29 cm |
| Hip : | | 34 cm |
| Hair length : | | Medium |
| Hair type : | | Wavy |
| Skin color : | | Brown |
| Ethnicity : | | Asian |
Modelling experience: Slight
Acting experience: Moderate
Singing experience: Professional
Dancing experience: Professional

Performed in theater
Participated in music videos
Participated in dancing shows
Participated in musicals

Modelling jobs
Swimsuit/underwear model
Participation in singing group
Dancing for a singer/group
Singing/dancing in theater
Movie/TV - acting
Movie/TV - extra