Start your acting career in Singapore
Created the: 04-09-2023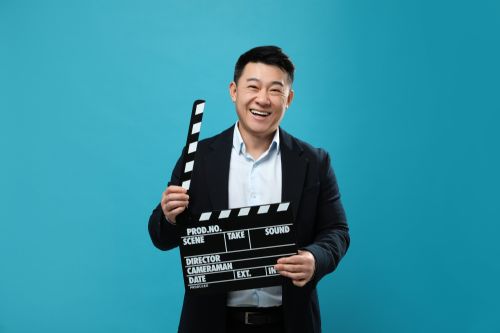 Starting an acting career in Singapore requires a combination of preparation, networking, training, and persistence. Here's a step-by-step guide to help you get started:
Self-Assessment and Commitment:
- Reflect on your passion for acting and your dedication to pursuing a career in the industry.
- Understand the challenges and uncertainties that come with an acting career and be prepared to face them.
Education and Training:
- Enroll in acting classes, workshops, and courses offered by reputable institutions such as LASALLE College of the Arts, Nanyang Academy of Fine Arts (NAFA), or private acting schools.
- Gain a strong foundation in acting techniques, improvisation, voice modulation, and movement.
Build Your Skills:
- Practice regularly and work on refining your acting skills. Attend acting groups, improv sessions, and community theater productions to gain practical experience.
Create Your Acting Portfolio:
- Develop a professional resume highlighting your training, skills, and any relevant experiences.
- Create a headshot that represents your appearance and personality. This should be a high-quality, professionally taken photograph.
Networking:
- Attend industry events, workshops, and seminars to connect with fellow actors, directors, producers, and casting directors.
- Build relationships with professionals in the industry, as networking can lead to casting opportunities.
Audition and Casting Calls:
- Keep an eye out for audition notices and casting calls. Check online platforms, industry websites, and social media for announcements. All current casting calls can be found here
- Prepare monologues, scenes, or other audition materials to showcase your acting abilities.
- Attend auditions with confidence and professionalism.
Gain Experience:
- Accept minor roles, background roles, or opportunities in student films, short films, or theater productions to build your experience and portfolio.
- Every experience counts, and these roles can help you learn more about the industry.
Stay Informed:
- Stay updated on industry news, trends, and events through websites, social media, and industry publications.
- Be aware of casting trends and the types of roles that are in demand.
Online Presence:
- Create a professional online presence. Consider creating a website or social media profiles showcasing your acting journey, portfolio, and updates.
Acting Agencies:
- As you gain experience, you may consider seeking representation from talent agencies in Singapore. Agents can help you find auditions and negotiate contracts.
Continued Learning:
- Keep honing your skills by attending advanced acting workshops, learning new techniques, and staying open to learning from every acting experience.
Persistence and Resilience:
- The acting industry can be competitive and challenging. Stay patient, persistent, and open to learning and adapting as you progress.
Remember that success in the acting industry often takes time. Be prepared to face rejection and setbacks, but maintain your passion and dedication to your craft. Your journey will be unique, so focus on continuous improvement and building a strong foundation for a rewarding acting career in Singapore.
Wanna get into acting? Create a profile on Onlinecasting.sg and start your career today.