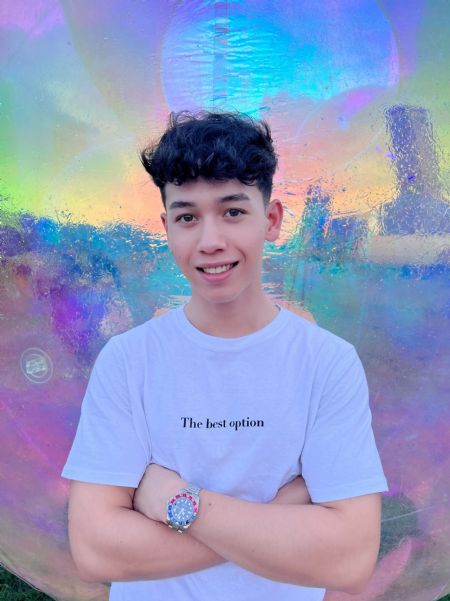 Andrew
17 years old, Singapore, Singapore
Energetic, fun & friendly.
I love outdoor activities and sports. I do tennis, badminton, basketball and football. And also Iove to ride dirt bikes & bycicle. I am currently enjoying going to the gym with some friends down town, shaping up my body and be healthy. My other hobby that I very much enjoy it too is trading in forex, bitcoin, gold etc. I would like exoand my ability in entertainment sector to learn more how to express ourselves in camera and also to make lots of friends. I have finished my acting workshop in Hollywood , Los Angeles, CA, USA with CGTV (Adrian R'mante).I was working with lots of teenage stars who most acted in Disney channel. And some basic acting with Wendy Faraone who is one of the most famous disney channel director, here in SG when she had a workshop with Hello Group.
I had this opportunity to become a model for Seriously Addictive Maths Singapore for flyers and in Magazine.
I had my filming with Monochrome Picture for TV series in Channel 5. I was as Zachary in Avenue 14 TV SERIES which was launched in November this year 2018. It was a great experience with the main cast Alan Wong. Some modelling for Singapore Science Museum and Apple Education Global.
And I am ready to show my talents to the world in modelling and acting sectors for sure.
Experience
Modelling experience: Slight
Acting experience: Slight
Singing experience: None
Dancing experience: None
Performed in commercial magazine(s)
Performed in TV series
Performed in theater
Job interests
Modelling jobs
Movie/TV - acting