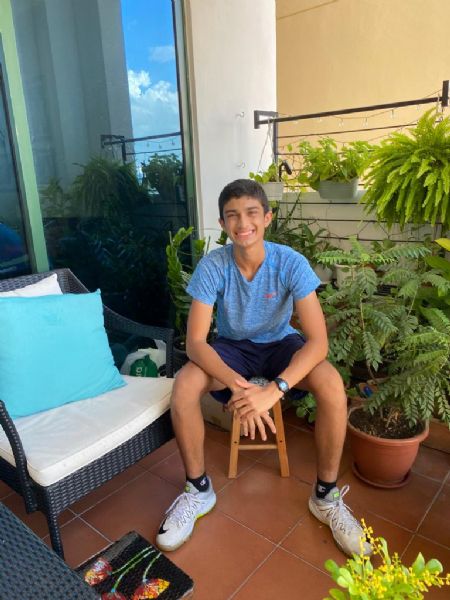 Ayaan
16 years old, Singapore, Singapore
Hi, I'm Ayaan. I currently reside in Singapore. I was born in the U.S, but shortly after moved here. I am a student at the United World College of South East Asia.

I was recently cast and completed a shoot for WorkForce Singapore, entailing me interacting with a social worker. I have not got back the shots yet, but they will be posted for a campaign promoting the work the Singapore government does with social workers.

In terms of theatrical acting - In Middle School, I decided to try out for a production. I had very low expectations of making it in. The set was daunting, and other actors seemed to know a whole lot more than me. None the less I tried out. I landed the main role in a production called Stories in the Dark. This was however canceled due to Covid restrictions, but I did learn a lot through the creative process. This year I landed a role in Metamorphosis, a play by Mary Zimmerman. I may not have too many experiences in the Movie, or Tv industry, but I am committed to trying to learn and familiarize myself with anything thrown my way.

Some things outside of acting that I enjoy are playing sports. I am on the under 16 cricket team as well as participating in SPECS tennis tournaments. I am physically active, healthy and fit. There is not too much that I can list about my career in the acting industry as I am getting started, so I will write a bit more about my personality and character. I am quite extroverted and ready to throw myself at different things that I may not know how to do. I am very enthusiastic and do things to the best of my ability when I am interested in them. I value honesty and commitment.

I am also keen to try modeling if needed. I do not have much experience, but think I will prove to be an asset

I hope this has given you a bit of insight into what type of a person I am and will consider me for roles that I may apply for.
Experience
Modelling experience: Moderate
Acting experience: Slight
Singing experience: Moderate
Dancing experience: None
Participated in music videos
Job interests
Modelling jobs
Movie/TV - acting
Movie/TV - extra