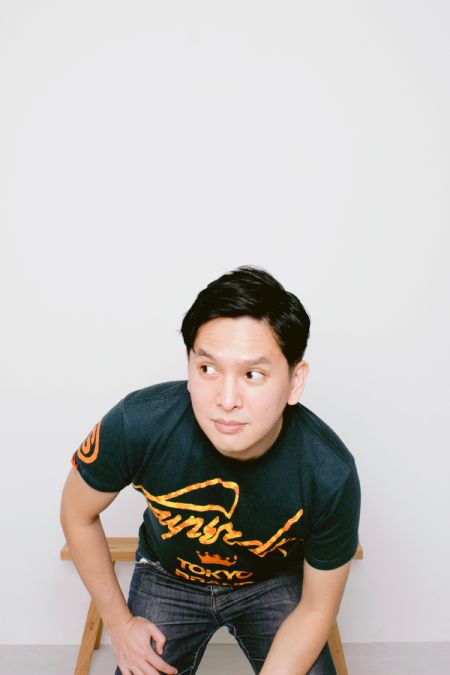 Samuel
35 years old, Singapore, Singapore
Hi, my name is Samuel Toh. People call me Sam, Sammy, Tohster... it's all good. Since young, I've always been interested in acting, especially for TV. I blame the Power Rangers for getting me started. Since then, I've actively taken part in several stage productions for my church and the schools I've attended. At the same time, I've done some calefare work previously for Mediacorp as well. Besides the fact that I would really like to stop eating cat food, my passion for acting has always been driven by the people that have mesmerized me on-screen. The one that really stood was Christian Bale, and the insane lengths he would go to when he does method acting. The Dark Knight Trilogy, The Machinist.. his performances always leave me in awe. There was also that one time I saw him on American Psycho, but that's a story for another time.

As of late, I've been working full-time as a lecturer in Game Art a& Design. It's because I have a background in Digital Art and Animation (Bachelors Degree). Despite that, I've had the honour of being taught by Lim Yu Beng for my acting module back in uni, and he was so helpful in pointing me in the right direction. I'm new here because the acting bug hasn't bitten me in quite a while, and I think it's time to find it back again. I don't really have a portfolio/acting reel to showcase, but if you need talents for your next short film/TV series, or just extras, or even a model for your next ad, you can be sure I'll give it my 110%. All I need is an opportunity!

Thanks for reading this, and I look forward to working with you... whoever you may be ;)

Oh... and in the meantime, do check out my Twitch channel (https:/twitch.tv/tohvahkiin), where I entertain and play games with my viewers every few days of the week.
Experience
Modelling experience: None
Acting experience: Moderate
Singing experience: Slight
Dancing experience: Slight
Performed on film/TV
Performed in TV commercials
Performed in theater
Participated in music videos
Participated in musicals
Job interests
Modelling jobs
Participation in singing group
Singing/dancing in theater
Movie/TV - acting
Movie/TV - extra