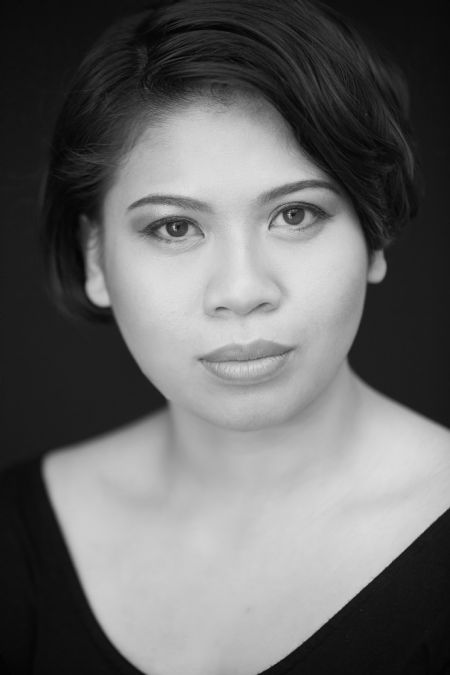 Siti Maznah
31 years old, Singapore, Singapore
Actor. Singer. Dancer. Food Lover.

You can follow Siti on
Facebook: http://www.facebook.com/sitimaznahmustaffa
Instagram: @sitimaznahmustaffa
Youtube: https://youtu.be/dh6jR9UR40E

Born and raised in Singapore, Siti is an all-round performer, trained in acting, singing and dancing. Her passion for performing began after secondary school and she has been working since to make her dream a reality.

Siti holds a Diploma in Theatre (with Distinction) from Nanyang Academy of Fine Arts (NAFA) 2013, and an honours degree in Musical Theatre from LASALLE College of the Arts, 2016. Her notable works at LASALLE include Cabaret ('Emcee'), Daily Life Everlasting ('The Bride'), Into The Woods ('Milky-White/Cinderella's Prince') and Singapore 60s: A Musical Revue ('Soloist'). She has worked with local and international companies where her credits include Mat Champion (Teater Ekamatra), Alkesah (Esplanade Co), Peppa Pig's Celebration! (Millennium Entertainment International), A Peter Rabbit Tale (Singapore Repertory Theatre's The Little Company), RENT (Pangdemonium), Emily The Musical (Musical Theatre Limited), Firefly in the Light (Midnight Sun Theatrical) and Fences (OperaViva).

Although Siti's experience is mainly on the stage, she has hopes to someday be seen on screen. Other than performing, Siti is also passionate about teaching, where she has taught a wide variety of performing art forms (Drama, Musical Theatre, Singing, Ballet, Tap, Jazz, Hip Hop) in various schools and studios. It was only in 2018 that Siti fell in love with Zumba Fitness® and became a licensed Zumba Instructor. Her motto is "Don't think, just sweat!"

Siti intends to continue expanding her career in Singapore with hopes of working internationally in the future.
Experience
Modelling experience: Slight
Acting experience: Professional
Singing experience: Professional
Dancing experience: Professional
Performed in magazine(s)
Performed on film/TV
Performed at fairs
Performed in theater
Participated in dancing shows
Danced in a group
Participated in musicals
Sung in a group
Job interests
Modelling jobs
Participation in singing group
Dancing for a singer/group
Singing/dancing in theater
Movie/TV - acting
Movie/TV - extra