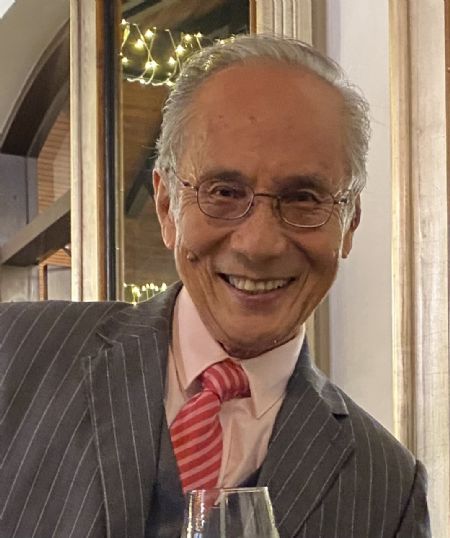 Yeo
72 years old, Singapore, Singapore
I am 71 years old but can take roles from late 50s upwards. I retired in Feb 2015 and started doing commercials and acting in late June 2015. My experience included:
- UK/ USA TV series 'Strike Back and UK TV series 'The Singapore Grip'.
- Mediacorp's Crimewatch & Kin; documentaries Men With A Mission, Law Of The Land & What t It Takes; serials The Break Up List; B.R.A., Star Crossed, Kin & The Last Madame.
- Various short films including Ward 77, Return and Rayqal (dialogue in Malay) commissioned for the S'pore Poetry Festival 2018, S'pore Biennial Festival 2017, and NAC Silver Arts Festival 2018 respectively. Ward 77 won an award in the National Youth Film Competition 2018.
In 2019, the short film that I acted in, Grandpa Photography Project, won best film in the Cine65 Film Competition; and my role as a grandfather in 'Afternoon Piece' won me best actor in the Fillet Short Film Comoetition.
- Gillette's NS50 directed by Jack Neo to commemorate 50 years of National Service (also acted as a grandfather in Ah Boys To Men 4).
- Commercials like HPB Healthy Ageing, MOM, Pioneer Generation, Marigold Yoghurt, Expedia, Lien Foundation, Nescafe, National Neuroscience Institute, Grab Taxi, and more. Also, FM Global Corporate video produced by a Los Angeles team.

My interests include gardening, cycling, tennis, singing & playing the guitar.

Experience
Modelling experience: None
Acting experience: A lot
Singing experience: A lot
Dancing experience: Slight
Performed in commercial magazine(s)
Performed on film/TV
Performed in TV commercials
Performed in TV series
Participated in music videos
Sung in a group
Job interests
Participation in singing group
Movie/TV - acting
Movie/TV - extra